Stay in Your Sleigh,
Holiday Creek car Parade
The BC/PR PTO invites you to attend our first ever Stay in Your Sleigh "reverse" holiday car parade. Parade viewers will drive through the standard BCEL drop off/pick up route (see map below) and view the holiday displays. Parade viewers will not leave their vehicles. For more information, email us at bcprpto@gmail.com.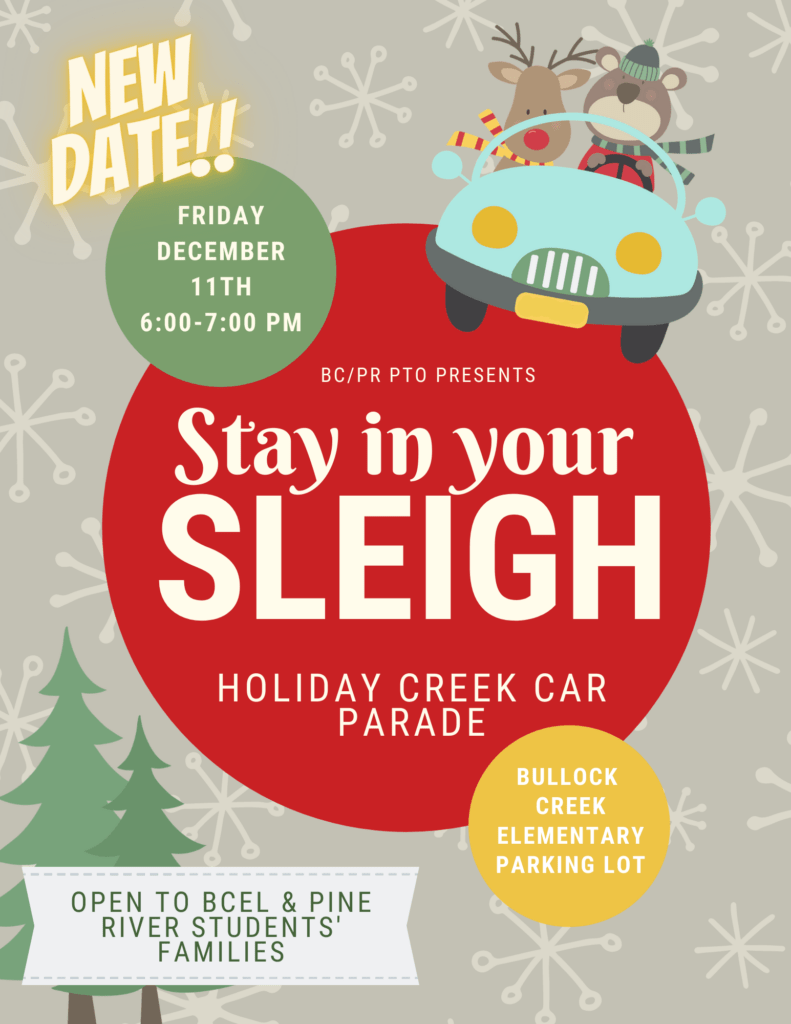 holiday lights Scavenger hunt
After you drive through the parade, or another night that works for your schedule, spend some family time together admiring the holiday lights and decorations in our Creek community and surrounding areas. There are some amazing displays out there! See how many of the items your family can find in this scavenger hunt!
A huge THANK YOU to the volunteers who helped bring a little extra magic this holiday season! We hope you enjoyed the show. Please take a moment to vote below for your favorite parade display. The top three voter-selected favorites will receive a small prize!